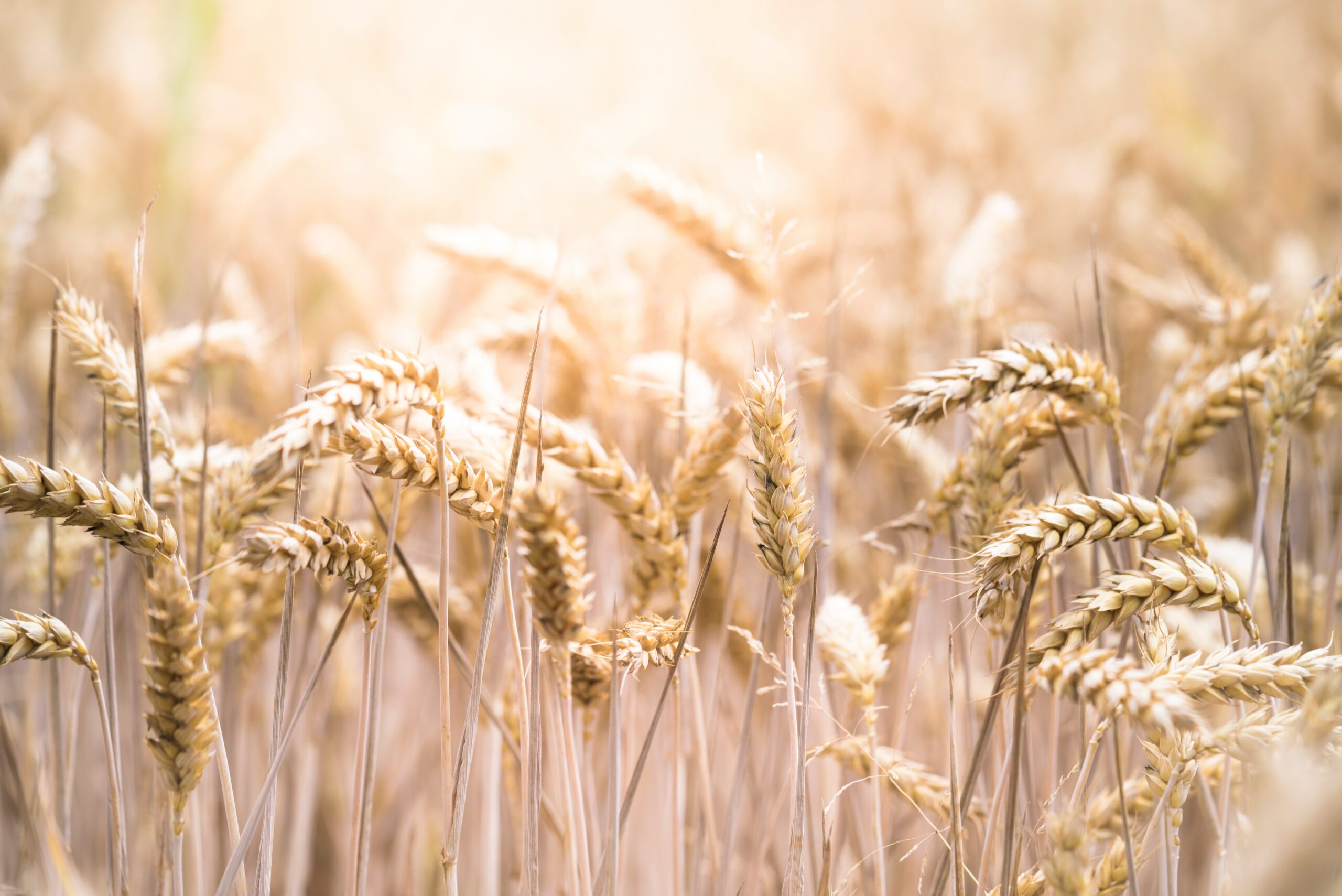 The Alt Protein Project
Students play a pivotal role in building the alternative protein ecosystem. Learn about how you can start a student group at your university to accelerate the global transition to the future of food.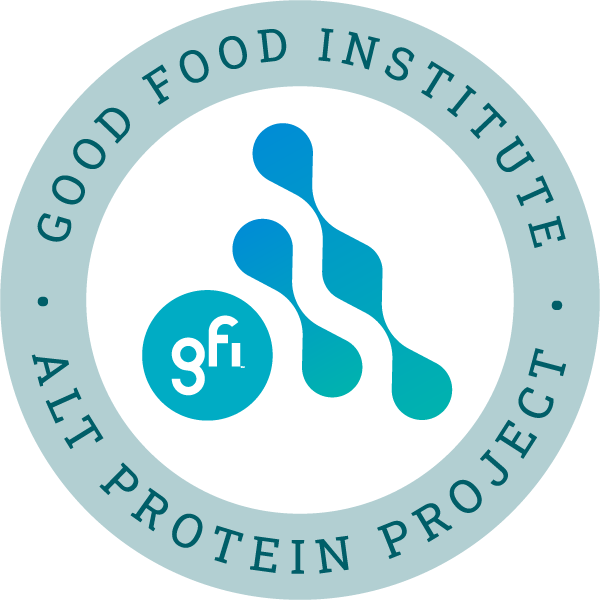 What is the Alt Protein Project?
The Alt Protein Project is a global student movement dedicated to turning universities into engines for alternative protein education, research, and innovation. Students at all stages of their training, from first year undergraduate students to graduate students about to defend their dissertation, are the driving force behind the Alt Protein Project, which is building momentum at universities around the world.
While students are excited to join the alternative protein field — which has seen tremendous growth in the past decade — they aren't always aware of the critical role they play in defining the trajectory of our food system from within the university.
Students are the catalysts who can shape university priorities. From driving scientific inquiry that improves the sensory and functional qualities of new protein products to creating educational programs and establishing a talent pipeline for a growing industry, universities will be a cornerstone of the alternative protein ecosystem.
The Good Food Institute established the Alt Protein Project so that motivated, visionary students could lead their universities to transform the way we produce food — creating a system that is sustainable, secure, and just.
Connecting and empowering students
The Alt Protein Project is a nexus for the academic efforts fundamental to building the alternative protein movement. The project is all about creating connections — between tissue engineers and food scientists, entrepreneurial business students and technical innovators, principal investigators and the next generation of research talent.
Most importantly, the Alt Protein Project connects members with the right ideas, questions, and opportunities that will help accelerate a global transition. The result is a network of academic institutions that prioritize plant-based, cultivated, and fermentation-enabled protein. This network helps provide this growing alt protein sector with the institutional resources and human ingenuity it needs to scale and feed the world sustainably.
What are alternative proteins?
We define alternative proteins as meat, egg, or dairy products that are plant-based, cultivated, or fermentation-derived. We envision a food system that provides people with the foods they love — produced without conventional animal agriculture.
Learn about the science of plant-based meat. Discover resources and research on the latest technological developments and key scientific questions.
Learn about the science of cultivated meat and the challenges that must be addressed for commercial production.
Learn about the emerging role of microbial fermentation in building the next generation of alternative protein products.
What do Alt Protein Project groups do?
The Alt Protein Project is much more than a social group. It provides students and researchers with an interdisciplinary community in which to explore the alternative protein-related applications of their academic expertise. At each host institution, student leaders work with GFI experts to build initiatives that will have the greatest impact on growing their own school's alternative protein ecosystem.
Some groups have chosen to design course materials and advocate for alternative protein curriculum development; to meet with principal investigators and other scientists to catalyze alternative protein-enabling research; to create alternative protein startups; and much more. Alt Protein Project groups are social hubs, too, where passionate, like-minded students can find one another through journal clubs and plant-based meat tastings—that's part of what gives rise to the Alt Protein Project's most exciting emergent properties.
---
What do we look for in a chapter of the Alt Protein Project?
As a student, you have incredible power to drive change at your universities. Creating a chapter of the Alt Protein Project at your university would allow you to build an interdisciplinary network of like-minded peers and mobilize them around the most high-impact activities for advancing alternative proteins.
We're looking for undergraduate and/or graduate student leaders at research universities that have the foundations for a long-lasting alternative protein ecosystem. This could mean universities:
Where students believe they can energize the academic community around the science, engineering, and commercialization of alternative proteins.
Located in a region with established agtech, biotech, or manufacturing capabilities.
With strong programs in any of the many sciences that enable alternative protein innovation—tissue engineering, fermentation science, and plant biology, to name just a few.
New student groups should have at least two co-organizers, where:
Both individuals:

Demonstrate a commitment to GFI's mission of building a sustainable, secure, and just protein supply
Are willing to dedicate 5-10 hours per week for a year to running a successful student group

At least one individual:

Is experienced in community organizing
Is housed within a key scientific discipline for alternative proteins
Has deep familiarity with the alternative protein field
Will graduate from the university no earlier than August 2025
Is comfortable facilitating group discussions or could be with training
Do you have what it takes to bring the Alt Protein Project to your school? Our student resource hub will walk you through the key responsibilities and opportunities associated with running a student group. If you're feeling energized to start building your own community, we'd love to hear from you!
---
What makes a strong co-founding team?
Groups with at least two founders are almost always more successful than those with one. Compared to a solo founder, you and your partner(s) will collectively have more free time to meet with administrators, maintain larger academic networks from which to recruit members, generate more energy to host meetings and larger events, and bring diverse perspectives to your group discussions. You will also find that as the academic year ebbs and flows, co-founders can pick up each other's slack and support each other through difficult exam periods. This is so important that we make cofoundership a requirement before you can apply for the Alt Protein Project.
Though we think it's essential to start your group as a team, you should be thoughtful about picking your co-founder and other team members.
Looking for a co-founder
Some people may feel alone in their interest in alternative protein and aren't sure who to approach as a potential co-founder. If you're having difficulty finding a partner, consider going to meetings or events hosted by student groups related to food technology, sustainability, effective altruism, and animal welfare to meet mission-aligned individuals. You can also reach out to GFI to see if anyone else from your school has contacted us about founding a group! If they've given us permission to share their contact information, we'll put you in touch.
Once you've identified a few potential candidates, here are some things to consider when choosing a dedicated co-founder.
Mission-alignment: Pick someone who is passionate about creating a world where alternative proteins are no longer alternative. If you or your co-founder(s) are just doing this to fill in the "volunteer" section on your LinkedIn profile, it's much more likely that one of you will take ill-advised shortcuts or out-and-out bail when you're crunched for time.
Availability: Are you and your co-founders each taking five classes, including organic chemistry? Then regardless of how enthusiastic you are, this might not be a viable dream team. Group founders should treat the Alt Protein Project like another class: it will require a few hours of paperwork to establish an official university student group, more hours of planning for group meetings, and even more time if you want to launch ambitious research and education initiatives on campus.
Your co-founding team should have at least 10-20 collective hours a week to spend on group-related work. After your first semester running the group, the time commitment will likely become much less demanding.
Complementary skill sets: The most passionate people in the room don't always make the best group leaders. We recommend taking stock of the responsibilities involved with running a student group and assessing whether your co-founding team has the complementary skill sets to make your vision a reality.
Responsibilities may include:
Creative problem-solving with limited resources
Energizing and inspiring your peers
Paperwork, especially official registration work for the organization
Financial responsibility, ranging from the handling of receipts to applying for funding
Logistical planning, such as booking rooms, securing food, and delegating tasks for meetings and other events
Advertising and recruiting, including securing slots in activities fairs and designing posters or other recruiting material
Facilitating discussions with students and researchers about the challenges and opportunities around alternative proteins
And more! Check out our student resource hub for more information on the key responsibilities and opportunities associated with running a student group.
How will GFI support you?
GFI connects alternative protein scientists, entrepreneurs, and other innovators across the world. We tap into our network to showcase and amplify the impact of our student groups. In addition to maintaining a collection of resources for students, GFI works closely with members of the Alt Protein Project to provide strategic mentorship, guidance, and ad hoc support. Alt Protein Project members have access to a Slack workspace where GFI staff answer questions and stimulate innovative discussions. And, of course, student leaders in the workspace support one another and celebrate shared successes!
Once a month, GFI hosts a student leader call that serves as a forum for connecting our global community. These calls include roundtables, training from alternative protein experts, collaborative problem-solving sessions, and networking activities. Each active student group is also eligible for a modest student group stipend to support group projects and activities, in addition to the funds student groups can raise independently. Additionally, GFI will work with student leaders to help amplify news about student group events, campaigns, and other public-facing projects across our network.
Advance our core objectives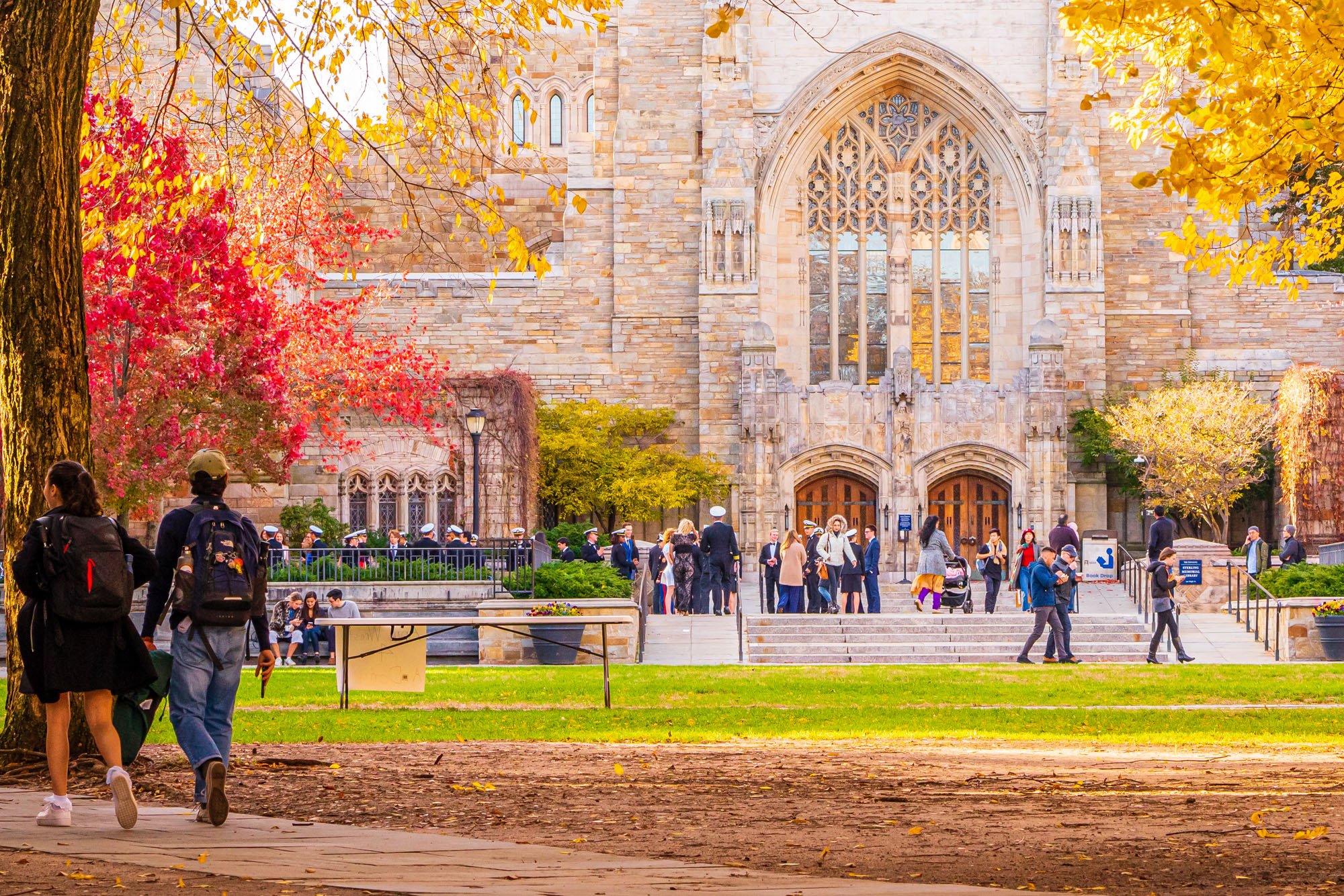 Explore our student group resource hub
In partnership with our community of university ecosystem-builders, we created this resource hub to help you identify the highest-impact actions to undertake on campus and use them to meaningfully advance the alternative protein sector. Explore this repository of helpful tools, templates, tips, and tricks to build a thriving alternative protein ecosystem at your university.
Objective 1: Building alternative protein courses and majors
One of the largest bottlenecks in the alternative protein field is the relative lack of scientists and engineers who can advance plant-based, cultivated, and fermentation-enabled meat, egg, and dairy products. The Alt Protein Project works to create and support alternative protein courses, tracks, and programs. Student leaders work with GFI experts and university faculty to design course materials and advocate for curriculum development.
Objective 2: Stimulating open-access research
The alternative protein field needs more scientists driving open-access academic research for better alternatives to conventional meat, egg, and dairy products. Student leaders play a pivotal role in catalyzing open access research by inspiring academic collaborations, designing research proposals, laying the foundation for research centers and consortia, keeping labs abreast of new funding opportunities, and pursuing their own lines of scientific inquiry.
Objective 3: Catalyzing alternative protein entrepreneurship
The Alt Protein Project empowers student entrepreneurs to start alternative protein companies that address key commercial white spaces whose solutions will help propel the industry forward. Students can do this in a myriad of ways—by working with alternative protein experts to analyze white space opportunities and develop product prototypes, mobilizing their peers through regional innovation challenges, building alternative protein tracks in student accelerators, and more!
Objective 4: Generating awareness and excitement
The Alt Protein Project organizes events and conferences to stimulate discussion, cultivate new ideas, and get people excited about opportunities in alternative proteins. Generating enthusiasm on campus means that more students can take advantage of the university environment to explore alternative protein white spaces, both within and beyond the Alt Protein Project.
Objective 5: Creating an inspiring, inclusive community
The Alt Protein Project provides students and researchers with a fun, fulfilling, and inclusive community in which to explore questions and opportunities around alternative proteins. Student groups welcome a diverse and interdisciplinary membership to spur novel thinking, break down academic silos, and foster collaboration.
Get involved
We are currently not accepting applications to join the Alt Protein Project. However, if you're excited about sparking the alternative protein movement on campus and think your school is a good fit for the Alt Protein Project, we'd love to hear from you! Please fill out the interest form and a member of GFI's university innovation team will be in touch when we're ready to accept new groups. In the meantime, check out our resource hub for student groups to get a better sense of what's involved in leading a student group.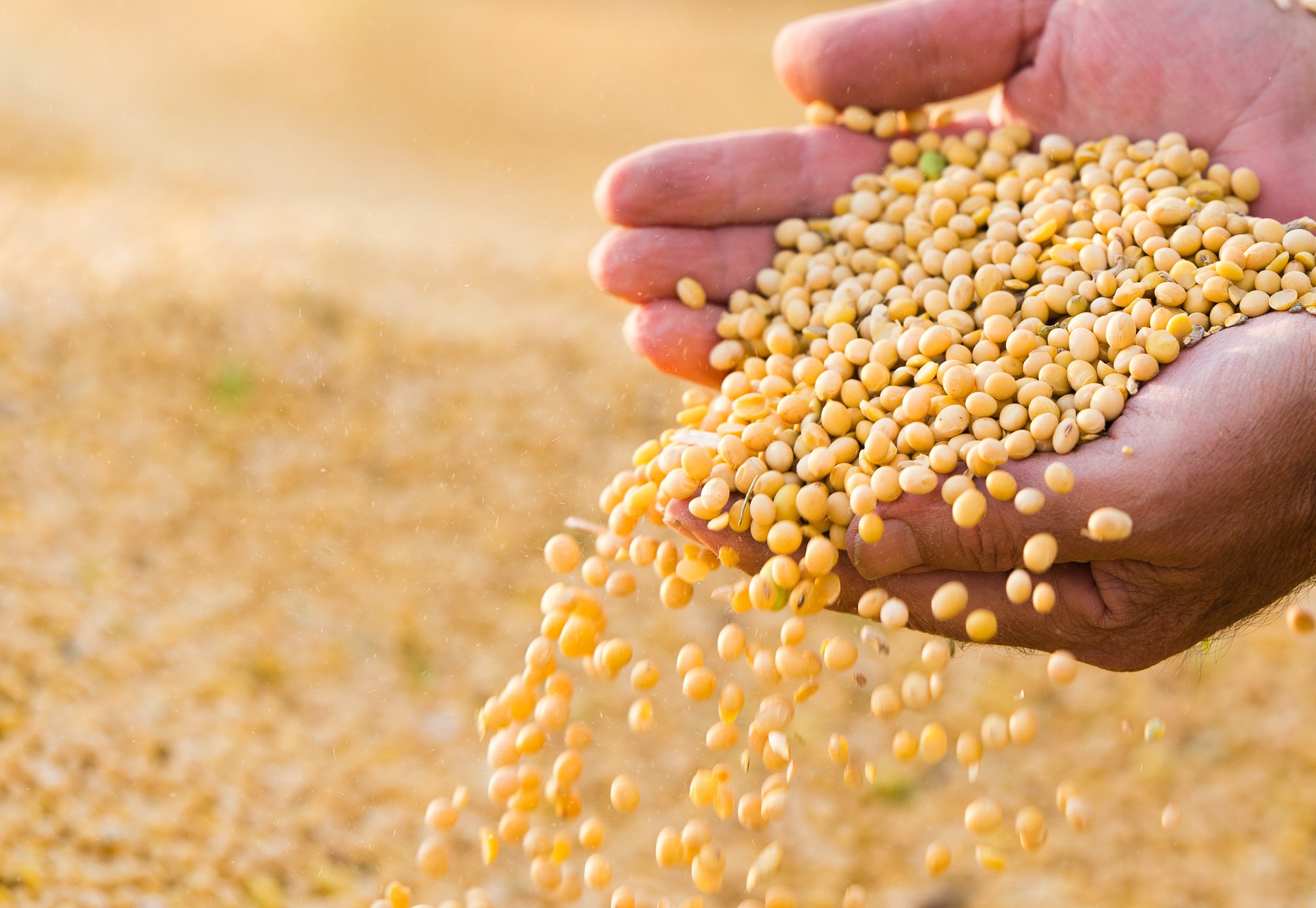 Meet our student groups
Since 2020, we have established student groups at 36 key universities that we believe are well-positioned to lead the alternative protein revolution. Each group has members from different disciplines and academic stages working together to define and launch the high-impact initiatives needed for alternative proteins to succeed. Dive into our student group directory to explore how students are building alternative protein ecosystems on campus from Stanford to Wageningen, Cambridge to Melbourne.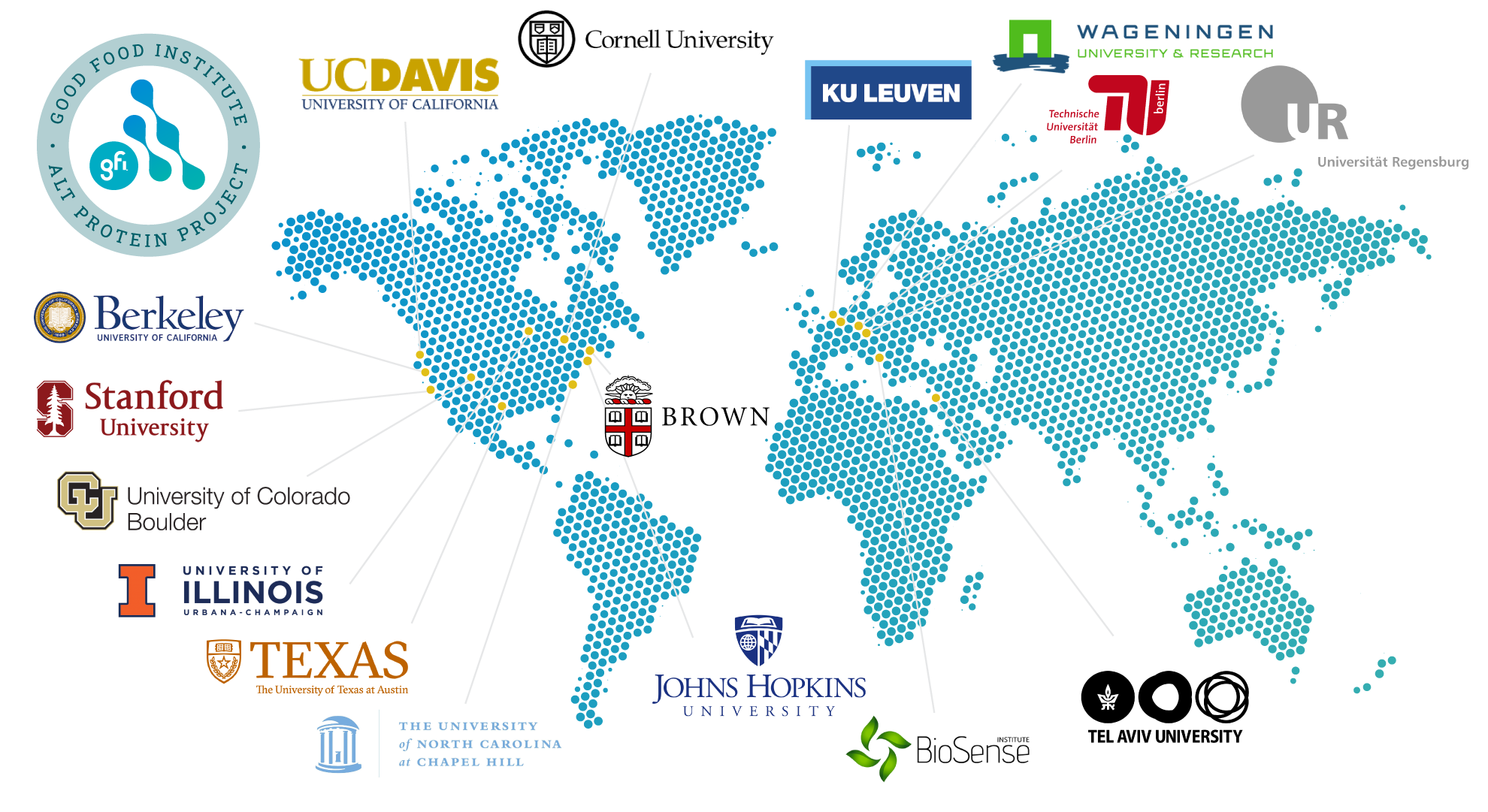 "The Alt Protein Project provides us with the guidance and framework necessary to spark conversations with students and faculty. The community involved with the Alt Protein Project, both within the Boulder group and across the globe, has been truly inspiring."
Varsha Rao, Ph.D. candidate in Chemical Engineering, The Boulder Alt Protein Project
"The Alt Protein Project is the ultimate platform to bring students together from all spheres of campus to get involved. Hands down, this has been the best opportunity ever to learn about and make impact in alt protein as a student."
Sophia Retchin, Bachelor's in Business Administration and Environmental Studies, The Chapel Hill Alt Protein Project
"It is so inspiring to be a part of such a passionate community working together to make the world more sustainable and humane. We are in the position to influence and shape the research done in academia. I believe we can help direct it to accelerate the alt protein revolution."
Michelle Hauser, Ph.D CANDIDATE in Tissue Engineering, Good Food Tel Aviv
"Being able to spread my enthusiasm for alternative protein to other students at UC Davis through the Alt Protein Project has been so rewarding! It's been an amazing way to enable my peers to discover new passions for the alternative protein space."
Ted O'Neill, Ph.D. student in Food Science & Technology, The Davis Alt Protein Project
"Alternative protein is definitely going to change food and culture, yet there is still so much to be explored and discovered. I have been motivated and inspired by people from around the world who are a part of this change."
Kendall Kikkawa, Bachelor's in Data Science and Statistics, The Berkeley Alt Protein Project
Check out upcoming events
Meet the team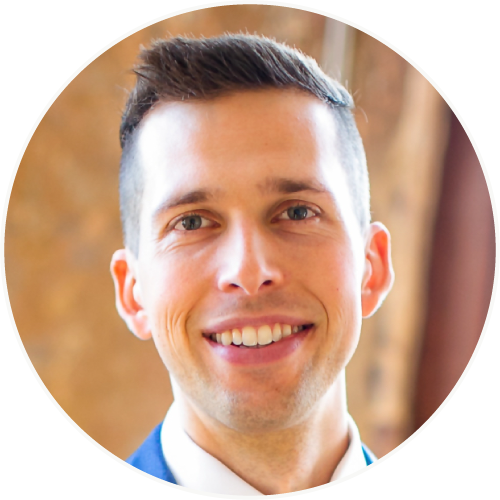 Nathan Ahlgrim
ACADEMIC COMMUNITY MANAGER

Nathan manages the Alt Protein Project, in which he empowers student groups around the globe to build the alternative protein field at their university.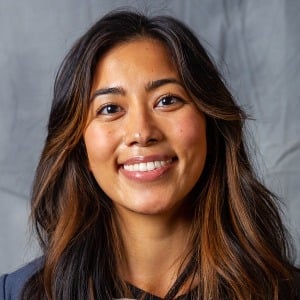 Asia Sheehab
ACADEMIC COMMUNITY COORDINATOR

Asia supports student groups around the world via the Alt Protein Project.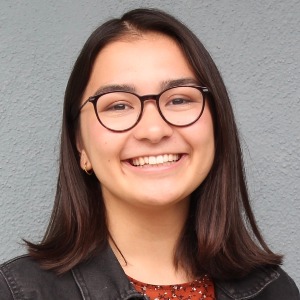 Hanna Barlow
ACADEMIC COMMUNITY COORDINATOR

Hanna supports student groups around the world via the Alt Protein Project.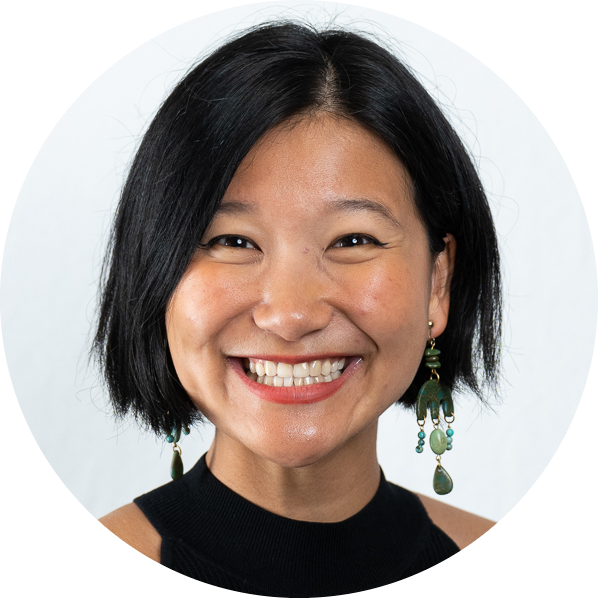 Amy Huang
ASSOCIATE DIRECTOR OF SCIENTIFIC ECOSYSTEMS
Amy Huang oversees GFI's efforts to transform universities into engines for alternative protein research and education.
Connect with us
If you would like help growing the alternative protein ecosystem at your university, please reach out to the Alt Protein Project team. You can also share student testimonials or helpful tips for our global community of alternative protein ecosystem-builders.