The climate and biodiversity crises are inextricably interconnected – their solutions can be too.
Alternative proteins are critical to a biologically diverse, net-zero emissions world. Additional funding can help us deploy this powerful decarbonization tool.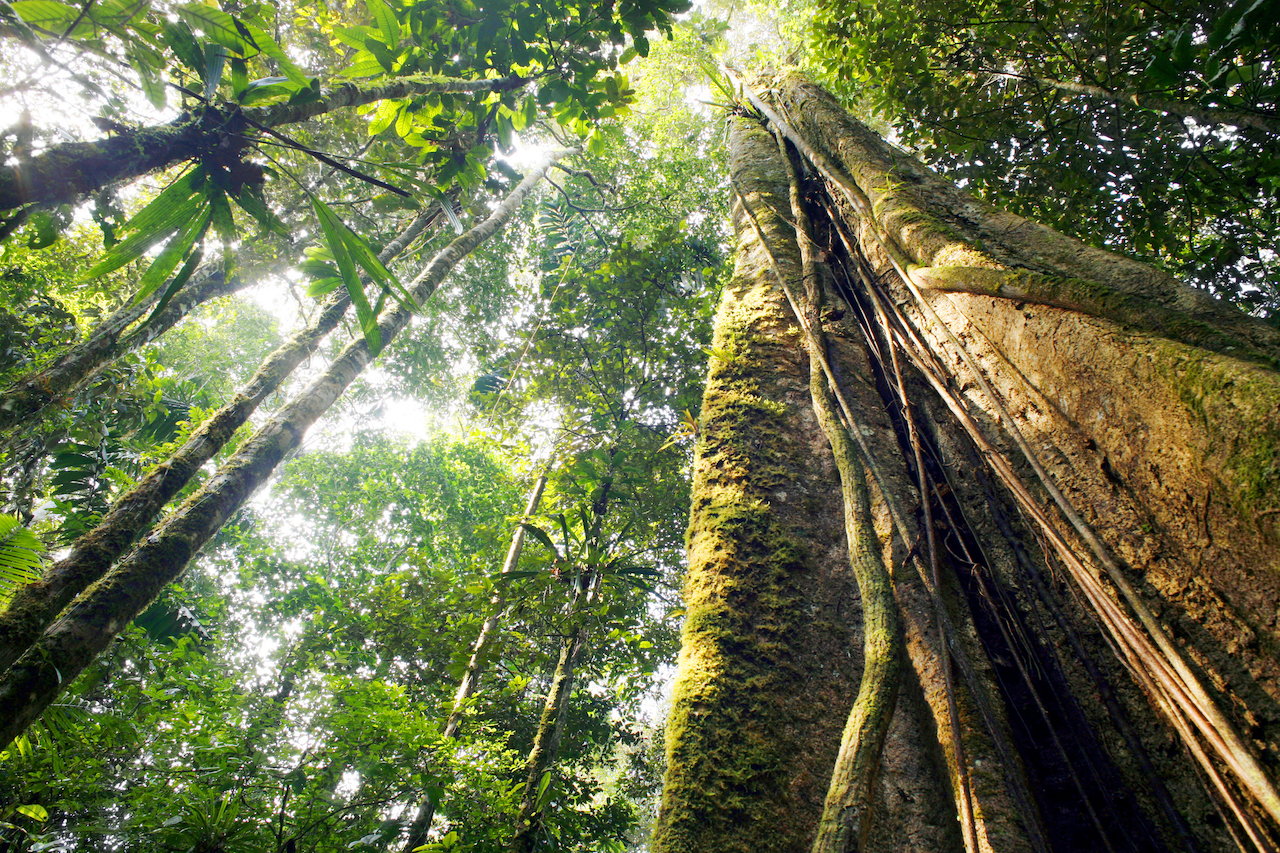 Rethinking food production to fight climate and biodiversity crises
We are at a tipping point. Extreme weather events are increasing in frequency and severity, while our planet's biodiversity is declining faster than ever before. As declared earlier this year by the G7 climate and environment ministers, the twin crises of climate change and biodiversity loss "pose an existential threat to nature, people, prosperity, and security." 
Our global food system is a leading contributor to climate change and is estimated to cause approximately 30 percent of all global greenhouse gas emissions. Protein production is responsible for roughly half of all food system emissions — an amount that exceeds total emissions from all other sectors in the United States. Even if fossil fuel emissions were immediately halted, global protein production would make it impossible for us to meet the Paris Agreement's target to keep warming below 1.5°C.
Simultaneously, today's industrial protein production systems are the single largest anthropogenic use of land and driver of deforestation — both significant contributors to biodiversity loss. Losing these critical habitats not only leads to the loss of flora and fauna but also destabilizes the water cycle, climate, and other global systems on which humanity depends.
It is clear that in order to fight the climate crisis and protect biodiversity, we need to rethink our methods of food production.
Multifaceted solutions for multifaceted problems
The solutions to climate change and dwindling biodiversity are multifaceted and complex. No silver bullet will solve them. However, alternative proteins can play a leading role in reducing food system emissions while freeing up significant amounts of land for additional climate mitigation strategies and biodiversity protection.
The massive land use efficiencies alternative proteins offer are key to unlocking biodiversity benefits. Instead of using land to grow crops to feed animals and additional land to raise the animals, far less land is required to grow crops that can be used directly to make plant-based meat. Furthermore, cells can be cultivated into meat in a production facility using a fraction of the land of conventional meat. All told, plant-based and cultivated meat use up to 95 and 99 percent less land than conventional beef, respectively.
Additionally, the clarion call of the climate community is to "electrify everything" and transition to renewable energy. Alternative proteins are the food and land sector's way to implement this vision. Plant-based and cultivated meat and seafood concentrate energy use in the manufacturing facility, in contrast to the widespread, multi-site supply chain impacts of conventional animal agriculture. If powered with renewable energy, alternative protein production facilities slash their already small carbon footprints. This efficiency gain is simply not possible for industrial animal production, and innovation will continue to make alternative proteins even more efficient as production scales.
As Bill Gates notes in his new book on strategies and innovations for mitigating climate emissions, "Cultivated meat has all the same fat, muscles, and tendons as any animal… All this can be done with little or no greenhouse gas emissions, aside from the electricity you need to power the [plants] where the process is done."
Funding alternative proteins as a key climate solution
A growing number of governments and non-governmental organizations are beginning to connect the dots between climate, biodiversity, and alternative proteins. For example, the Center for Biological Diversity publicly supports plant-based meats as a strategy to help address the urgent "global extinction and climate emergencies." Later this year, the United Nations will host the first-ever Food Systems Summit to launch bold new actions to transform the way the world produces and consumes food, delivering progress on the Sustainable Development Goals (SDGs) — including the climate and biodiversity-focused SDGs. Led by GFI and the World Economic Forum, an alternative proteins working group has been created to inform the content and priorities of the UN Food Systems Summit.  
Efforts like these are a miniscule part of the urgent transformation needed to address the threats to climate and biodiversity. Governments — from the local to international level — need to invest significantly in alternative protein research and development to drive innovation, decrease costs, and scale production. As we approach this year's United Nations' Convention on Biodiversity and Climate Change Conference (COP 26), alternative proteins should be embedded into bilateral negotiations on climate and biodiversity.
To learn more about the intersection between alternative proteins, climate, and land use, check out this policy brief by Climate Advisers and The Good Food Institute.
Resource
A global protein transition is necessary to keep warming below 1.5°C
Learn why alternative protein innovation is crucial to meeting the Paris Agreement temperature target and how we can accelerate progress.