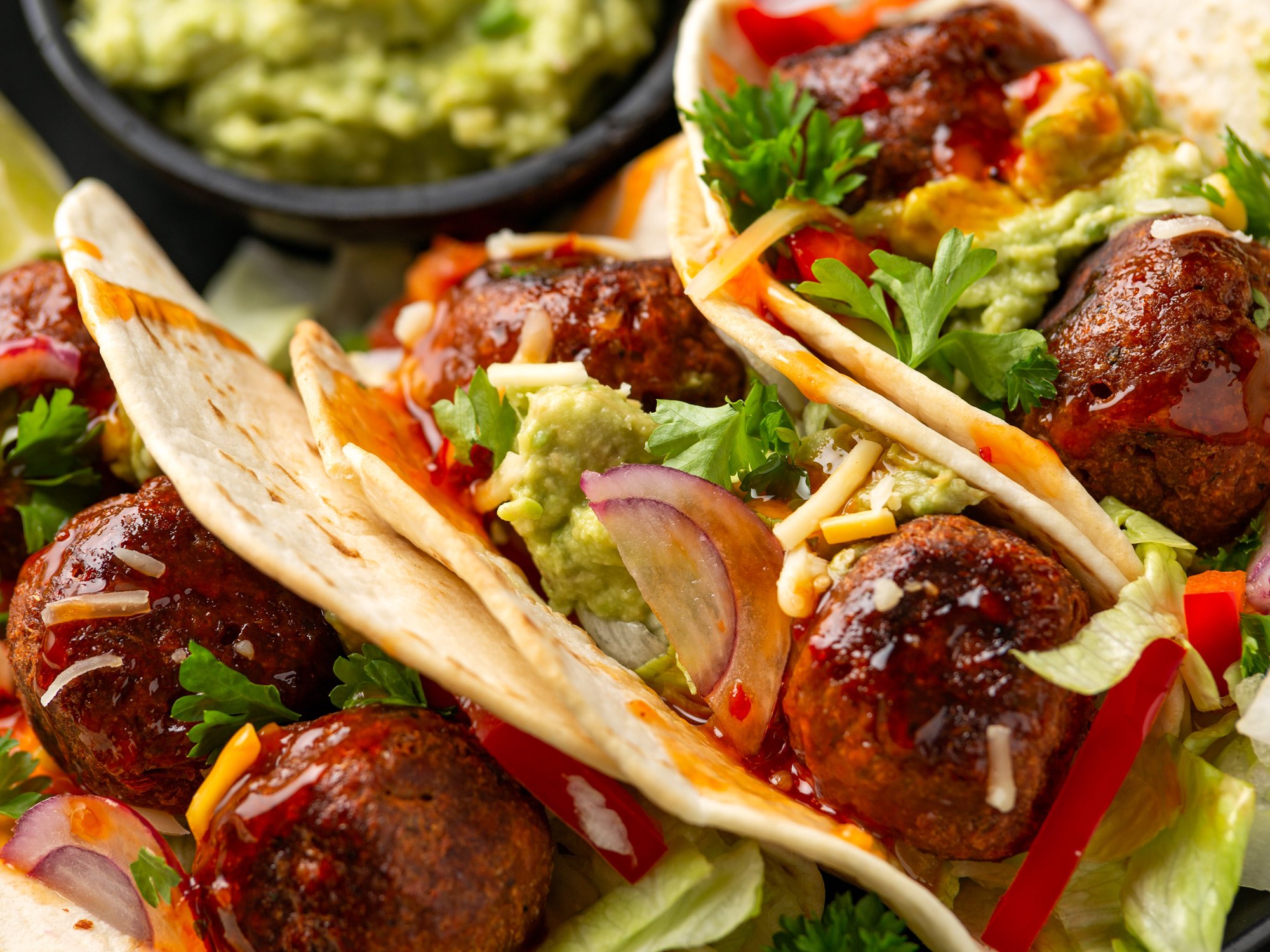 Defining alternative proteins
Given how essential alternative proteins are to a global protein transition, the term itself needs to be universally understood, on the tip of more tongues, and at the top of more agendas.
What are alternative proteins?
Alternative proteins are proteins produced from plants or animal cells, or by way of fermentation. These innovative foods are designed to taste the same as or better than conventional animal products while costing the same or less.
Compared to conventionally produced proteins, alternative proteins require fewer inputs, such as land and water, and generate far fewer negative externalities, such as greenhouse gas emissions and pollution.
Some of these products are available to consumers today, including numerous plant-based and fermentation-derived options. Others, such as cultivated meats, remain primarily in development.
Alternative protein production methods
This is your guide to plant-based meat. Explore our tools, resources, and expert analysis of this field, from science to policy and markets.
This is your guide to cultivated meat. Explore our tools, resources, and expert analysis of the cultivated meat industry.
This is your guide to precision fermentation and whole biomass fermentation for alt protein production. Find resources, tools, and expert industry analysis here.
Why are alternative proteins important?
Alternative proteins offer a better way to feed the world.
Globally, meat consumption is the highest it has ever been, with global meat production projected to double by 2050. By making meat from plants and cultivating meat from cells, we can modernize meat production in ways that massively reduce the environmental impacts of our food system, feed more people with fewer resources, avoid contributing to the growing threat of antibiotic resistance, and free up land and ocean ecosystems for biodiversity restoration and recovery.
Dig into more perspectives
Plant-based and cultivated meat cut emissions by up to 92%. In order to meet the Paris Agreement, we must change how meat is made.
Regenerative agriculture and alternative proteins can work hand-in-hand to create a just, secure, and sustainable food system.
Learn how GFI and partners are scaling the science that we need around plant-based, cultivated, and fermentation-derived seafood to improve our oceans' health.
What needs to be done to advance alternative proteins?
If alternative proteins are to grow at the pace and scale needed to achieve climate and global health goals, increased investments in this game-changing field must be made across the public, private, and civil society sectors. Specifically, we must:
Advance the science and build the talent pipeline
Secure open-access R&D funding from global governments and a fair policy playing field that enables alt proteins to compete
Support and catalyze the private sector to accelerate alternative protein growth
Learn more about how GFI advances alternative proteins
Explore the science of plant-based, cultivated, and fermentation-derived meat. Discover research ideas, funding opportunities, and open-access tools.
Learn why alt proteins offer solutions to the issues that governments want to address. As a nonprofit, we advocate fair policy and public funding.
Find market opportunities, open-access resources, and tailored guidance for producing and selling alternative proteins.
Support our work
Our alternative protein research, insights, and advocacy are made possible thanks to our generous, global family of donors. Philanthropic support is vital to our mission. Connect with us today to discuss how you can help fuel this transformative work.